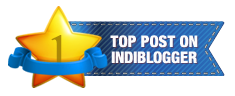 Its a Top Post/Article among Indian Bloggers.
---
PLAYING WITH BEEHIVE
Its Only Modi Could do.
---
Just days before the 2014-15 Budget, the government says it plans to amend the archaic Factories Act, 1948 – the first move in more than a decade to revamp labour laws. Most governments have avoided labour reforms for fear of a backlash from the
politically powerful labour lobby.
Companies have cited obsolete labour laws as a key hurdle for doing business and the government's move is expected to send positive signals as it gets down to the business of attracting investment. It also fits in with its pledge to ease the processes of doing business and make India an attractive destination, revive the manufacturing sector and create jobs.
Minister of state for mines, steel and labour Vishnu Deo recently told the Lok Sabha in a written reply that the proposed major amends would include relaxing restrictions on night duty for women in factories subject to certain conditions and increase in the limit of overtime to 100 hours (existing 50 hours) in a quarter.
It would also include provision of protective equipment for safety of workers and more precautions against fumes and gases. The central government would be empowered to make rules, a departure from the current practice where states frame the rules.
So-called govt's experts had already said the proposed changes to the Factories Act would benefit workers and employers and ensure health safeguards for employees. The plan to allow women to work in night shifts would also benefit several sectors such as textiles and garments. They, however, said adequate safeguards need to be put in place to ensure security of women workers. And, harress the management on minor issues as they have power of 49%, and we are sure they'll use it in their benefits by putting the employer's reputation on stakes. We all know, in India, power makes a man/woman crazy, megalomaniac. Even supreme court is aware of malpractice legal agents do to their gains using a baised law.
"Changes to the Factories Act will help reduce red tape and also bring in transparency for workers and employers," states the president of FICCI confederation of MSME. Ok, its good sir, but who will ensure that amends aren't gonna tame the industries.
Current rules stipulate that the Factories Act would be applicable to manufacturing units employing 10 workers and operating on power and 20 employees for those units without power. Industry experts said the intention to move ahead with labour reforms augured well for the manufacturing sector but cautioned that it would take some time before the reforms kick in.
"It sends a strong signal to global investors to come and invest and set up manufacturing units to create jobs," says a senior vice-president at a staffing firm.
Trade union representatives said they had not been consulted and would want a dialogue with the govt before it finalizes the amendments. The final version of the amends should be discussed with the trade unions.
Parliament has been told that the process of amendments to the Factories Act was initiated in 2011 with the government setting up an expert panel headed by a member of Planning Commission.
The on-coming budget session is going to be a dias to woo labour class by telling the same thing from their angle, and big employers are to be taken to the back room, to negotiate about what amends will suit them and which act or clause or section would they like them to amend favourably.
Believe it or not.. Diamond industry to textile industry where labour cost suck will be given relief, while lollypop of "work more, earn more" and "earn more to save more" to "save more invest more" in schemes government has already started like Jan-Dhan Yojna. Lower class is taking back the blank bank passbooks with a hope that the book with plenty of columns will be filled by combination of numerals they never understood nor will they ever do.
The amendments are like a mirage, people will run towards only to find a signboard with a text saying, "Donate Bricks and Construction Material for Ram Mandir to be erected in Ayodhya." And, thats how Modi led Team will win next Lok Sabha Elections, leaving congress and Kejriwal to wonder "what is this labour law? Factories Acts and ofcourse, the acts of our Dhokla, Khakra, Papra, Lover Prime Minister." But, as I have said, reshuffling a law sensitive to Labours and Factories must be remain untouched. If it is done, the harm will force the BJP to dig out their rotten agenda, "Ram Mandir" for next Lobsabha.
---
©MAGNETIQUE TRUST – 2014. All Rights Reserved.